At Inferno Phil's Outpost, We Offer The Ultimate Cooking Apron Along with Other BBQ & Food Items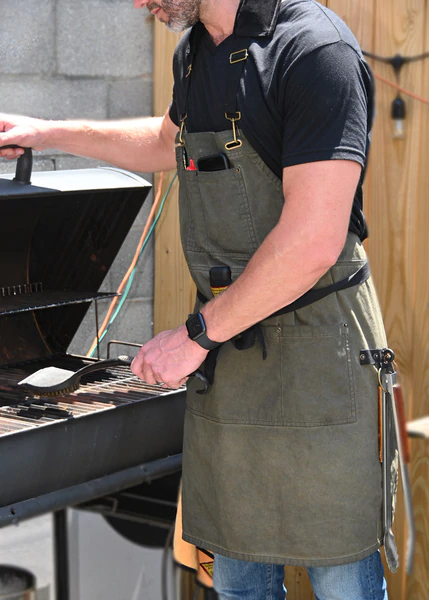 Looking for the perfect gift for the grill master in your life? Look no further than Inferno Phil's Outpost. We offer the ultimate cooking apron, complete with all the necessary pockets and loops for holding grill tools. Plus, our apron comes with a cooling feature to keep you chilling while grilling.
If You are a BBQ Enthusiast, We Offer the Ultimate Apron
At Inferno Phil's Outpost, we offer the ultimate cooking apron along with other BBQ accessories. If you are a BBQ enthusiast, we have the perfect apron for you. Our aprons are made of high-quality materials and construction, and they are sure to last. We also offer a variety of other BBQ accessories, including cutting boards and hot sauces. Visit our website today to check out our complete selection.
Whether BBQing, Cooking, Wood Working, Bartending & More, We Offer the Leading Apron Available Today
You will be the talk of the town when donning one of Inferno Phil's Outpost Cooking Aprons. Not only will you look great, but you will also have all the pockets and loops you need to keep your utensils within reach. No more fumbling around for that spatula! Check out the ultimate Ice-Pron Apron today and make your next BBQ a hit.  Browse our shop today:  https://infernophil.com.