For the Ultimate BBQ Experience, Choose Our "Ice-Pron" Apron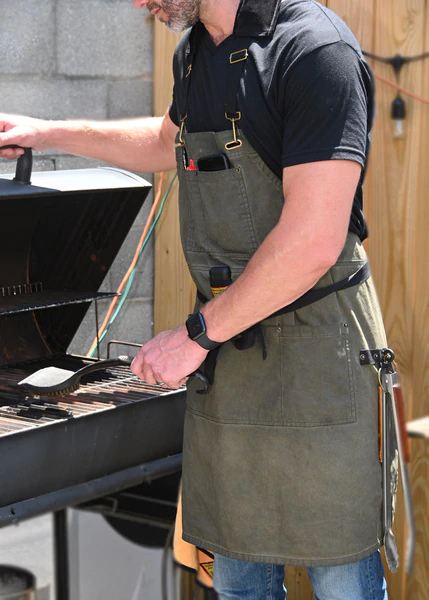 BBQing is one of the most popular summertime activities, and there's a good reason for that. Grilling food over an open flame gives it a delicious and rustic flavor that can't be replicated by any other method.
When it comes to backyard BBQing, nothing beats an experience cook using our "Ice-Pron" Apron. This unique piece of high-tech BBQ gear allows you to protect your clothing and have access to all your BBQ tools. Not only does this apron offer great functionality, but it also is a great piece of high-tech gear. So, if you're looking for a truly unique BBQ experience, look no further than our "Ice-Pron" Apron!
Great Features, Functionality and Style
Cooling unit within the neck strap
3 large utility pockets
thermometer pocket
pen pocket
pocket for ear buds
pocket for phone
extra-long ties
adjustable neck strap
reinforced stitching
brass loop and hook for a towel
brass hardware for strength
and more…
Get Serious About BBQing with Our "Ice-Pron" BBQ Apron
BBQing will never been the same once you experience our "Ice-Pron" BBQ Apron! Whether you are a beginner or experienced grill master, our BBQ Apron will help you achieve perfect grilling results by ensuring your part of the action and have all your tools & equipment available. Plus, our BBQ "Ice-Pron" is made from durable materials including reinforced stitching and brass hardware that will make sure your barbecue clothes stay in great condition.  Shop with us today at: https://infernophil.com.