The Ultimate Apron is the Ice-Pron, Full of Functionality and Built to Last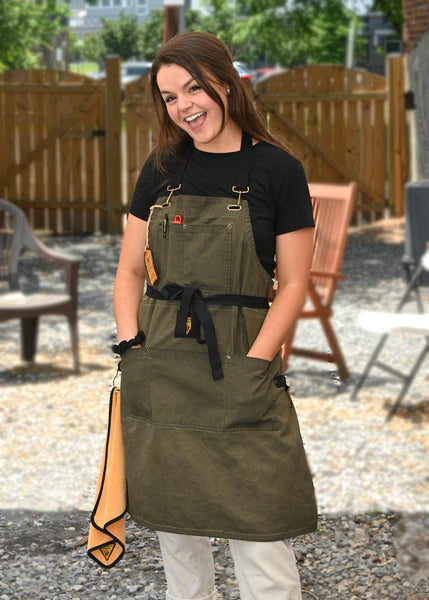 The apron is one of the most essential items in any kitchen or backyard. It protects your clothes from spills and splatters, and it can also be used as a place to store tools and other cooking implements. But with so many different aprons on the market, it can be hard to know which one is the right choice for you. That's why you don't have to look any further once you realize that the Ice-Pron is the ultimate BBQ Apron available today!
The Ice-Pron is the Ultimate BBQ Apron
Looking for the perfect apron for your next BBQ? Look no further than the Ice-Pron! This apron is full of functionality and built to last. It features:
Cooling unit within the neck strap
3 large utility pockets
thermometer pocket
pen pocket
pocket for ear buds
pocket for phone
extra-long ties
adjustable neck strap
reinforced stitching
brass loop and hook for a towel
brass hardware for strength
and more…
This High Tech Apron Offers a Cooling Unit Around the Neck Line
We all know how hot it can be to cook near the grill or in a kitchen, especially during the summer. The Ice-Pron apron is here to help you stay cool and comfortable while you work. This high-tech apron features a cooling unit around the neck line that holds ice cubes to keep you cool. The apron also has pockets for your phone, keys, and other items, as well as an adjustable belt so you can get the perfect fit. The Ice-Pron is made of durable materials that will last, and it's machine washable for easy care. Whether you're a professional chef or just cooking at home, the Ice-Pron is the ultimate apron for comfort and functionality.  The Ice-Pron apron is the perfect gift!
Learn more about the ultimate apron – The Ice-Pron by visiting: https://infernophil.com/ or contact Phil at: (833) 463-3760.
View Our Featured Video: